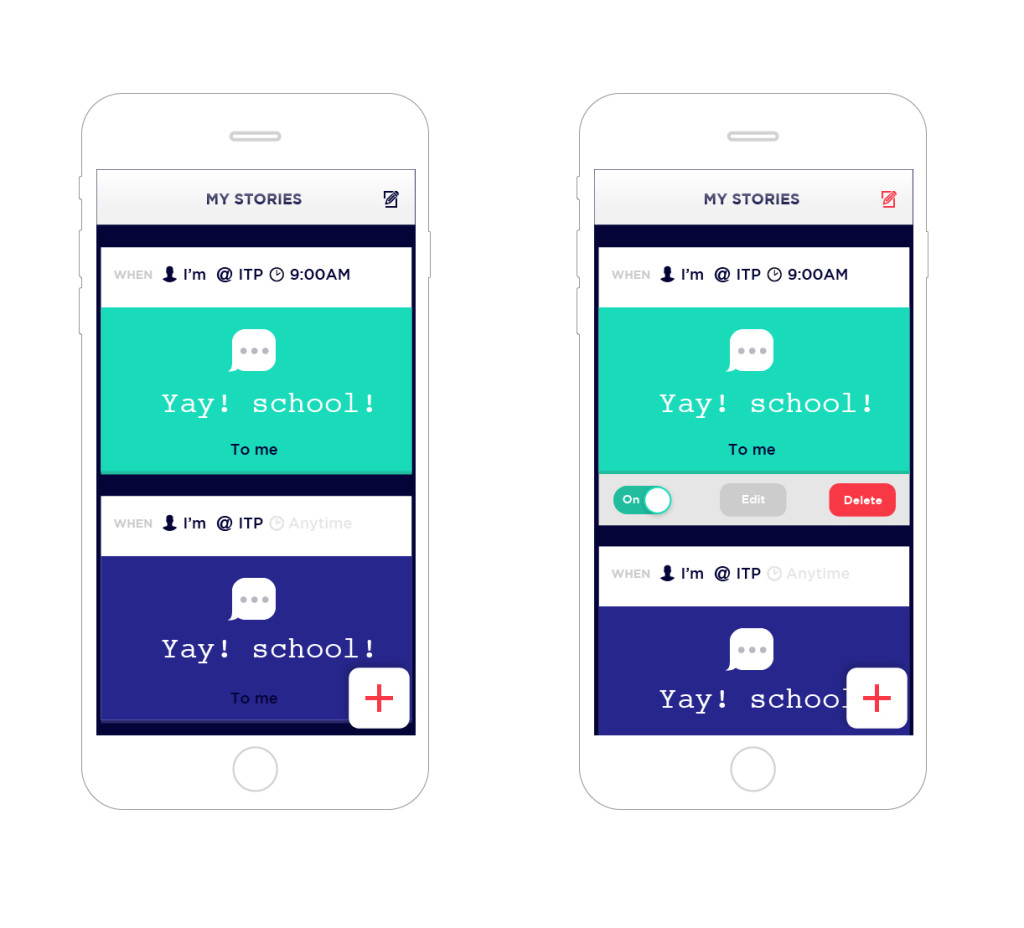 I ended up spending a lot of time this week doing more market research, wireframing, and redesigning the app. There's a myriad of customizable productivity apps that have similar features. Productivity was never my objective for the application though; I'd rather enable playful and creative customizations. My redesign focus on communication between people and content sharing and allowing this to be customized like IFTTT.
List of apps 
Checkmark (iOS)
DO button, DO camera, DO Notes from IFTTT (iOS)
Agent (android)
http://tryagent.com/
Trigger (android)
http://gettrigger.com/#features
Tempo
https://www.tempo.ai/features
Assistant
https://assistant.ai/
I've started on the front-end dev of the app with HTML/CSS/jQuery Mobile.
Next up
Finish up front-end dev
Plugins! Plugins! Plugins!