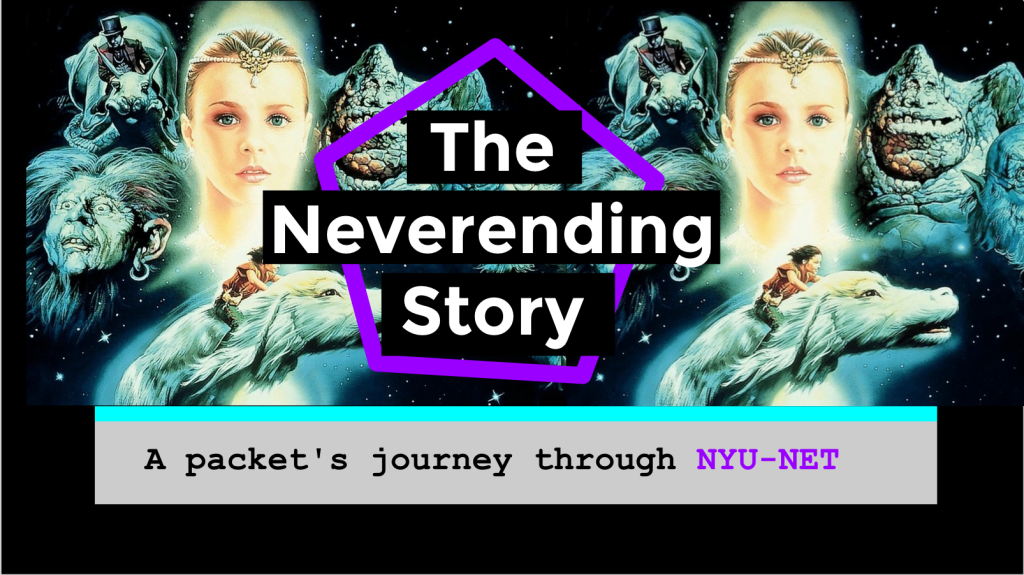 My final project is based on research of NYU-NET and networking hardware and software. It's also a parody of The Neverending Story, because, well, data packets are neverending like the story and books are replaced by networked devices and computers, so yeah.
The challenge is to make it entertaining and simple to learn about networks with the objective of informing the curious minded. In my outline, I listed out key concepts I needed to cover, such as Internet Protocol, Autonomous System, Routers, Switches, etc. And I tried to incorporate these concepts into the storyline.  In terms of the design, I think I've succeeded in achieving cheesiness (hopefully in a good way). All visual elements were drawn with only shapes that Google Slide provides.
Click here to view in Google slides. There are glittery gifs left out from  the static screenshots below.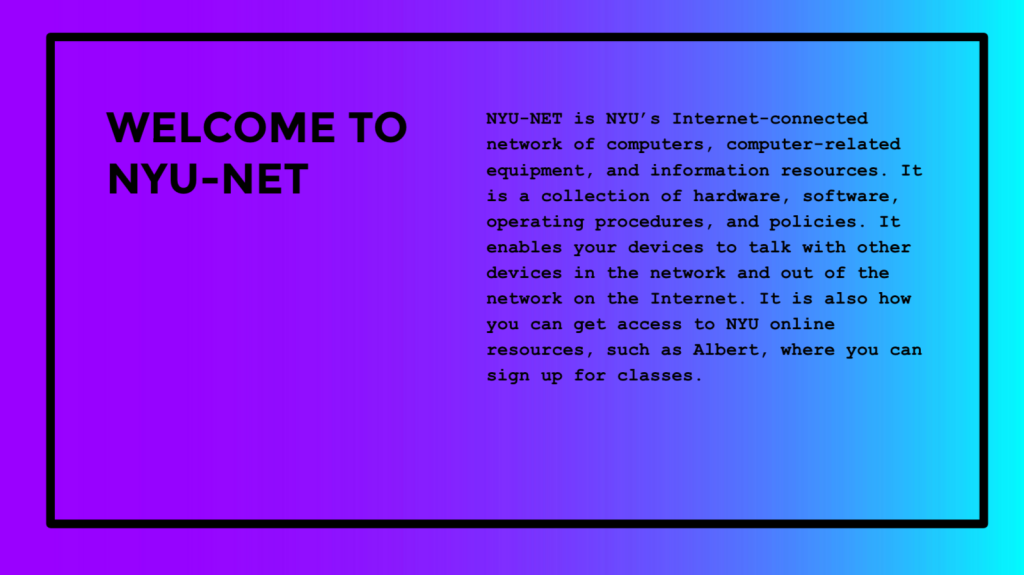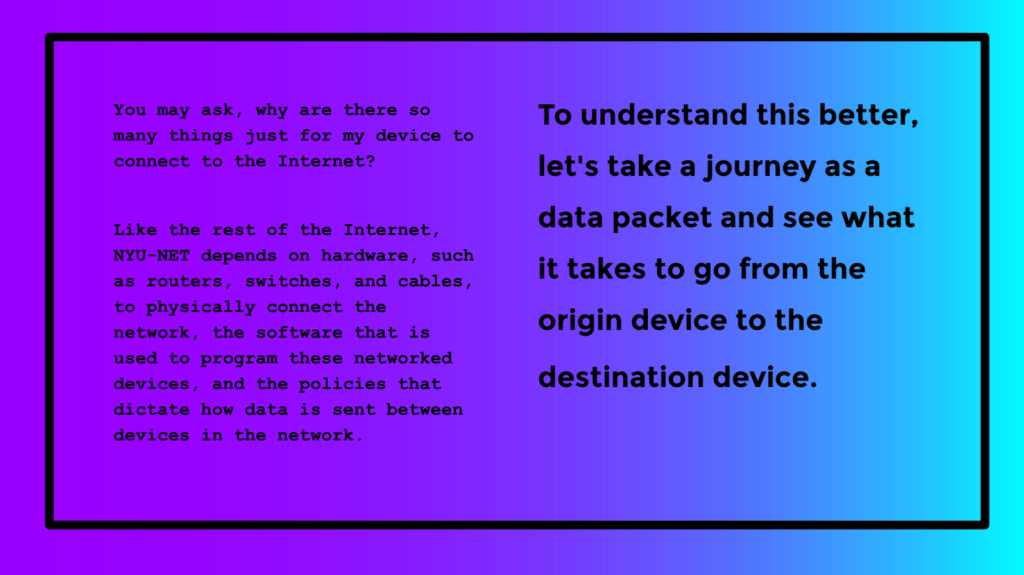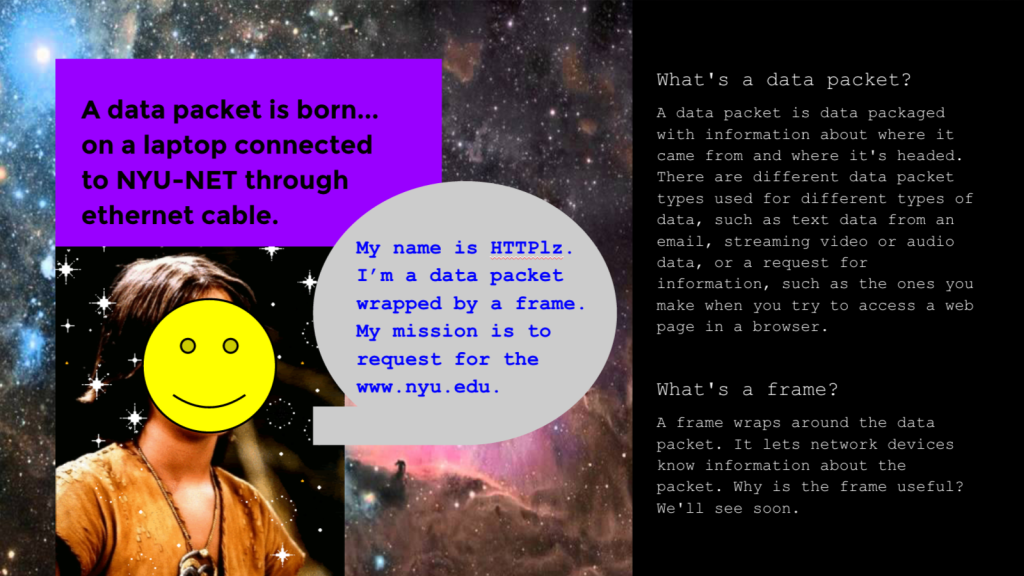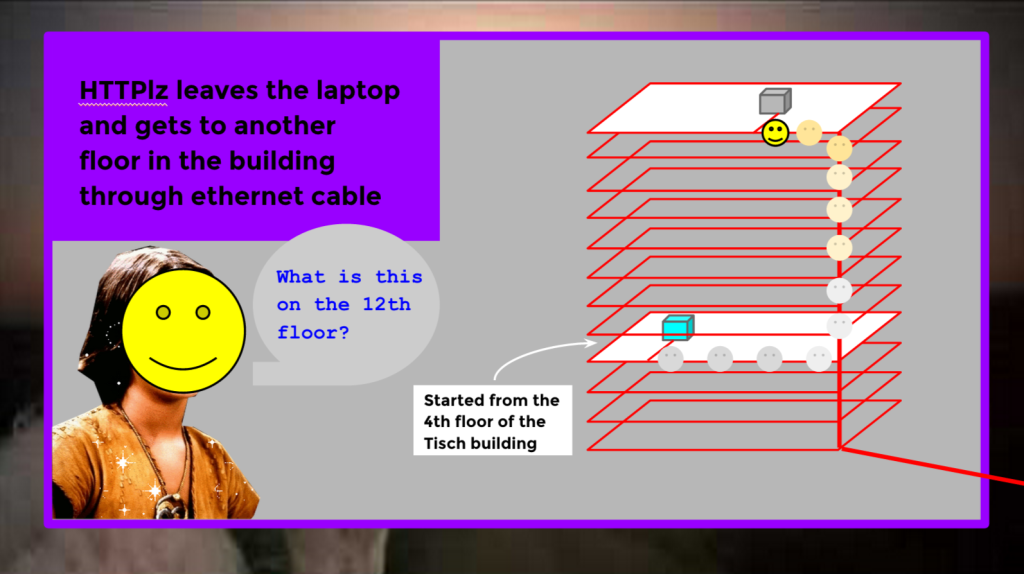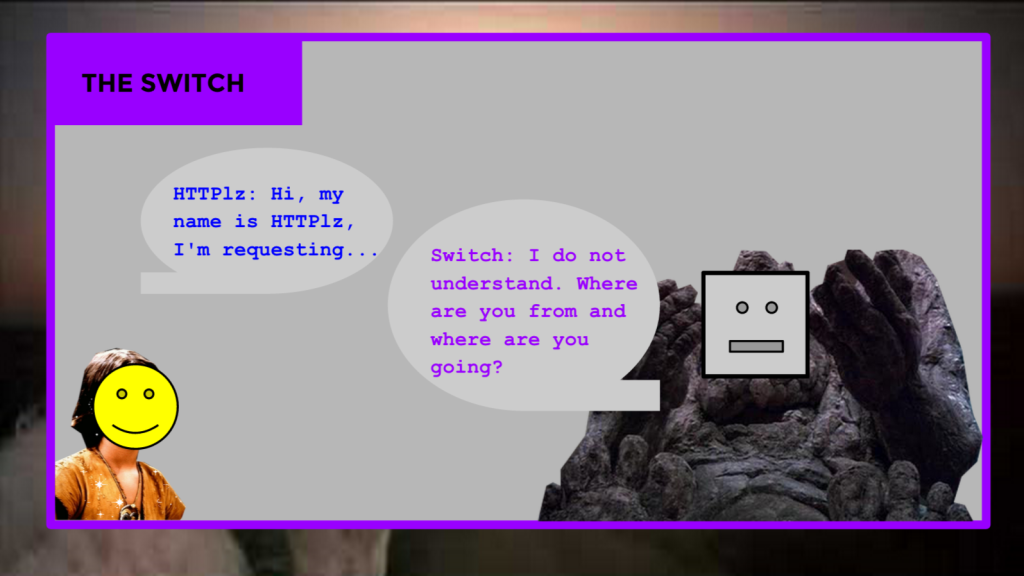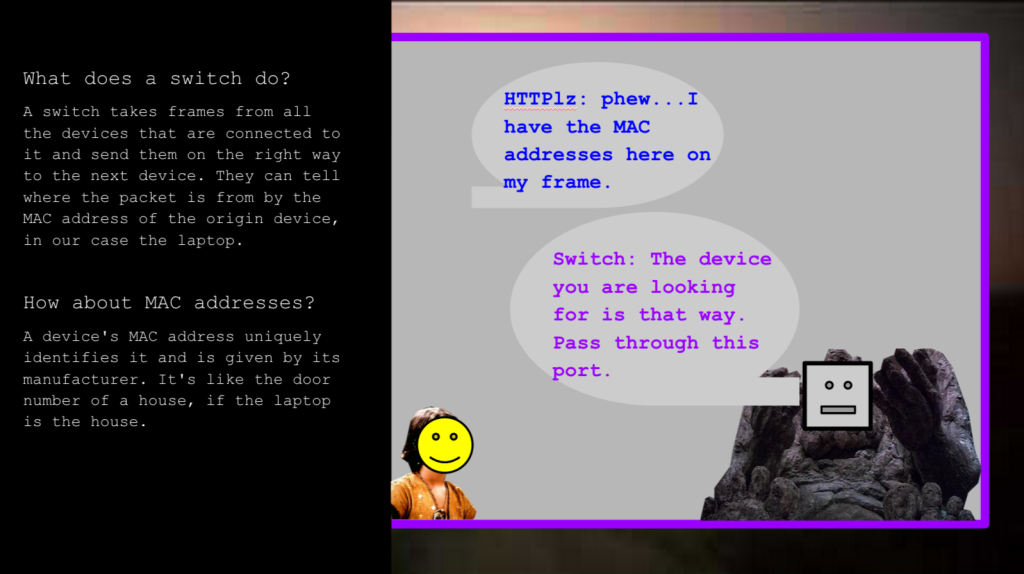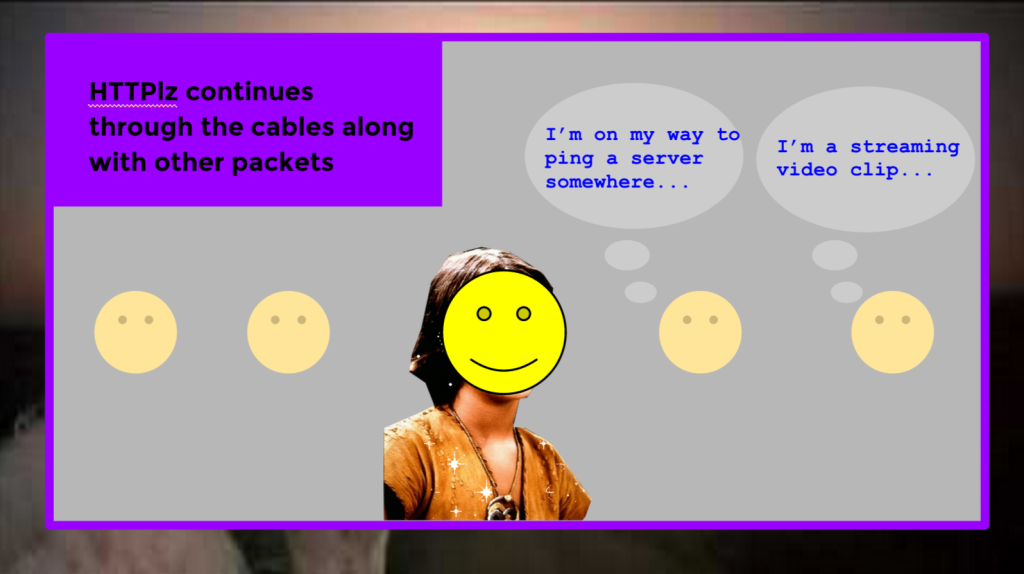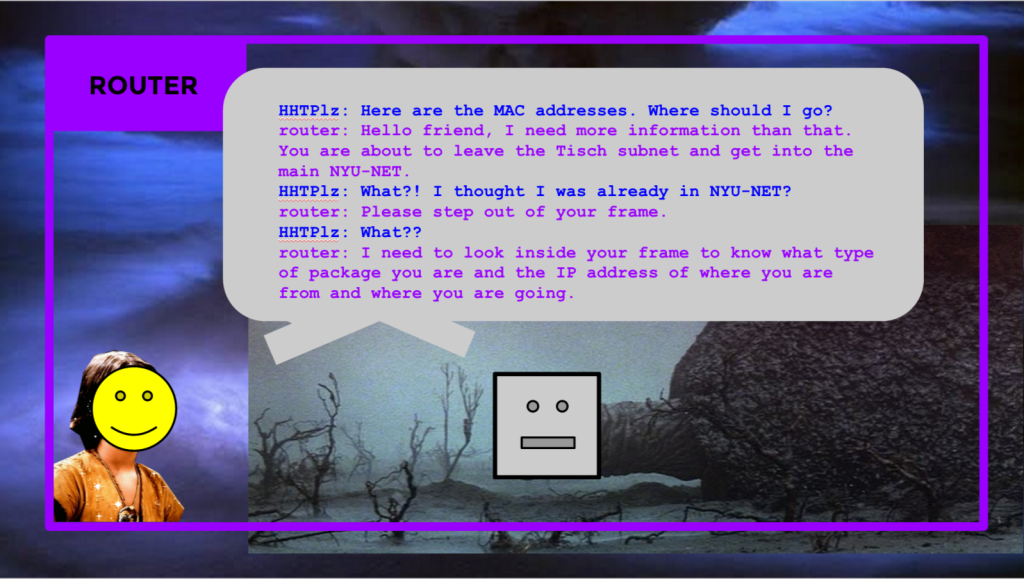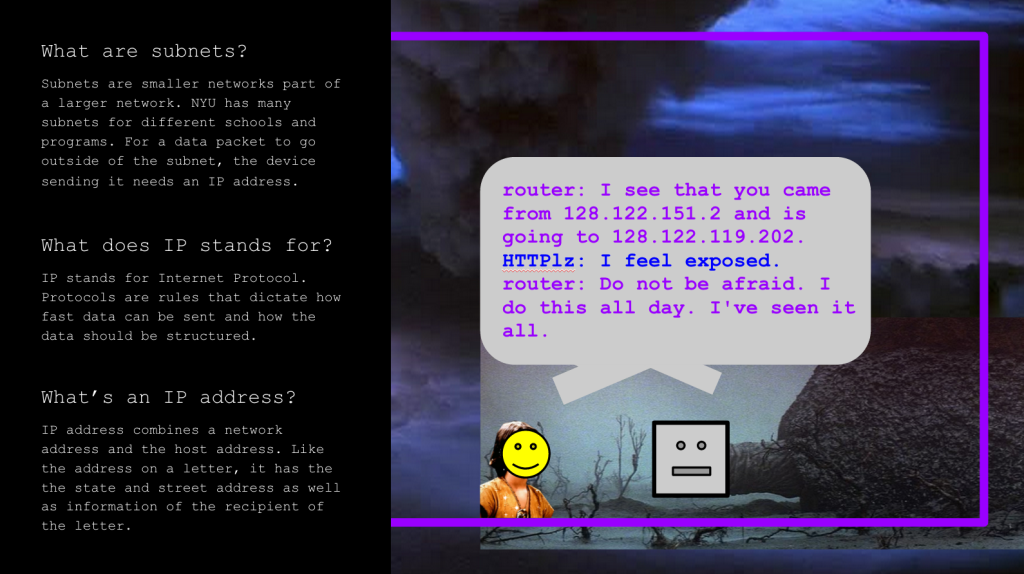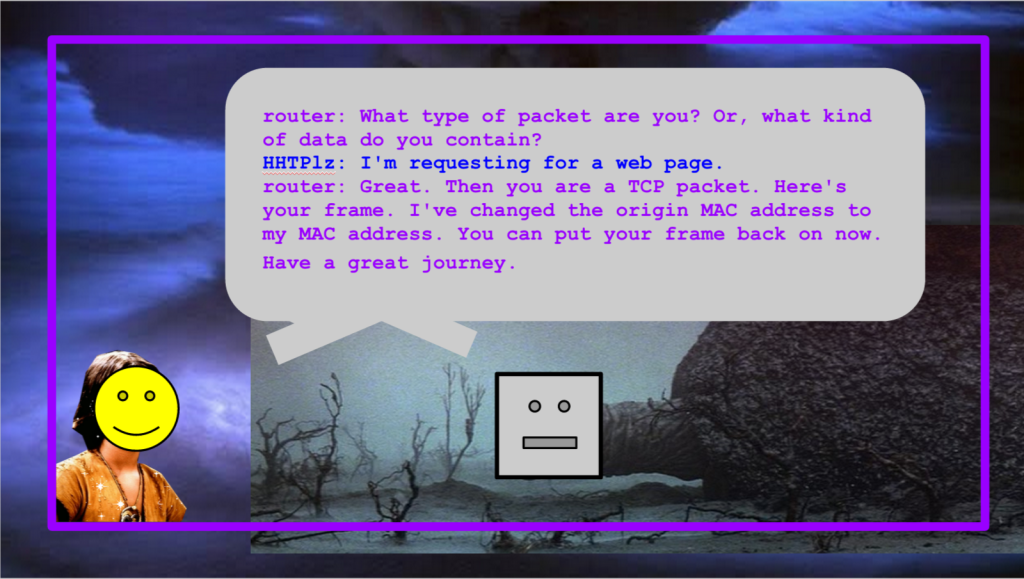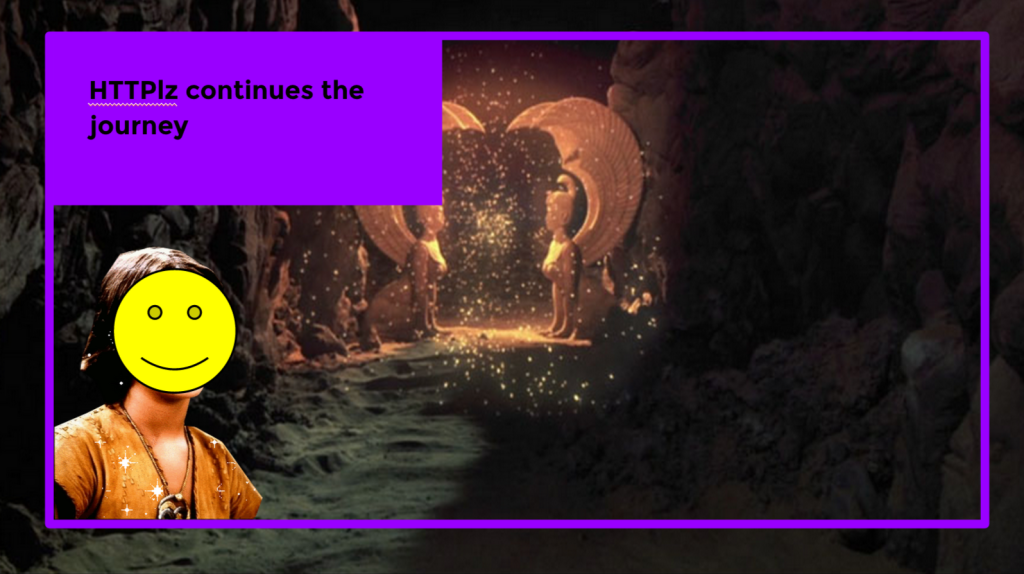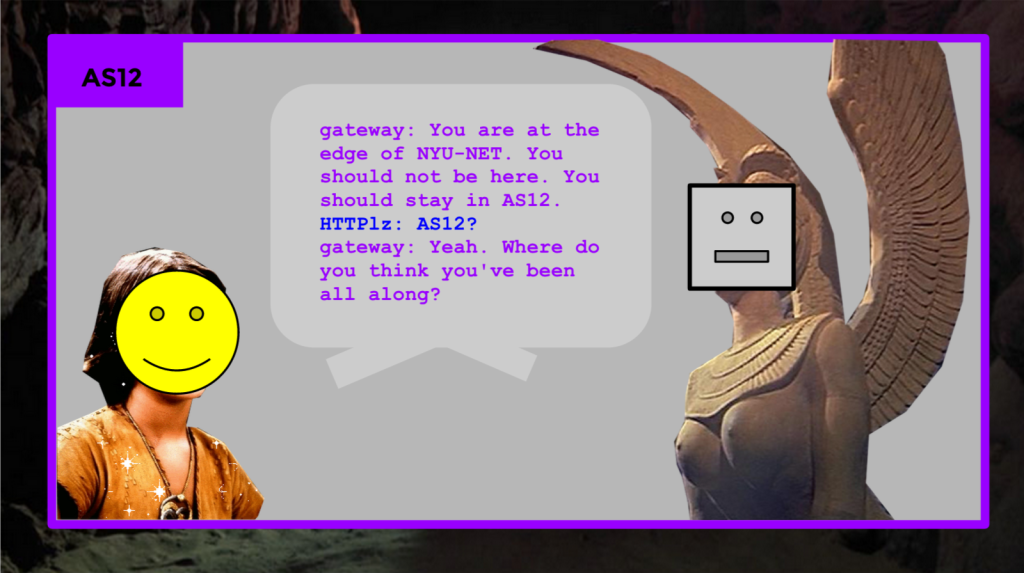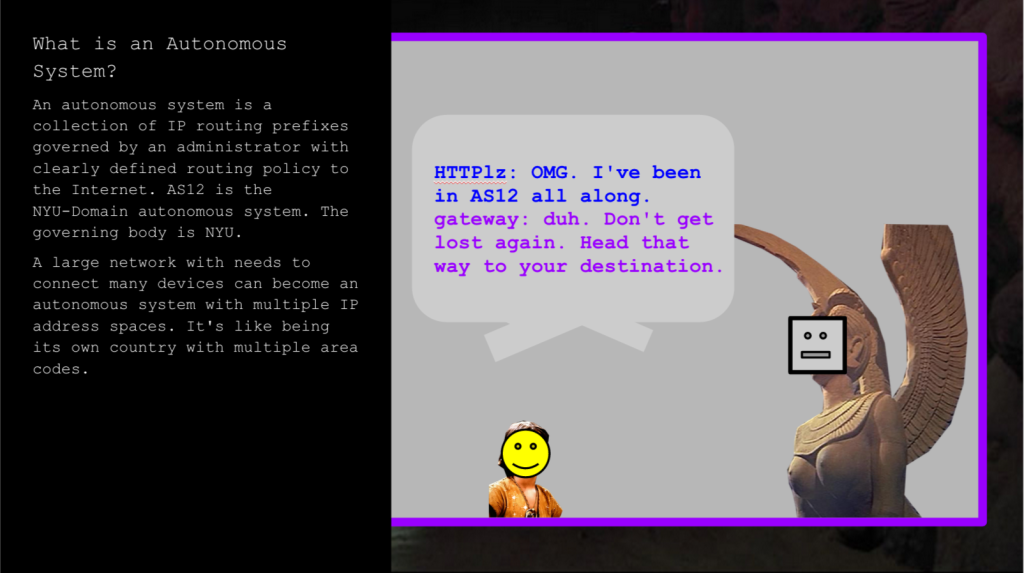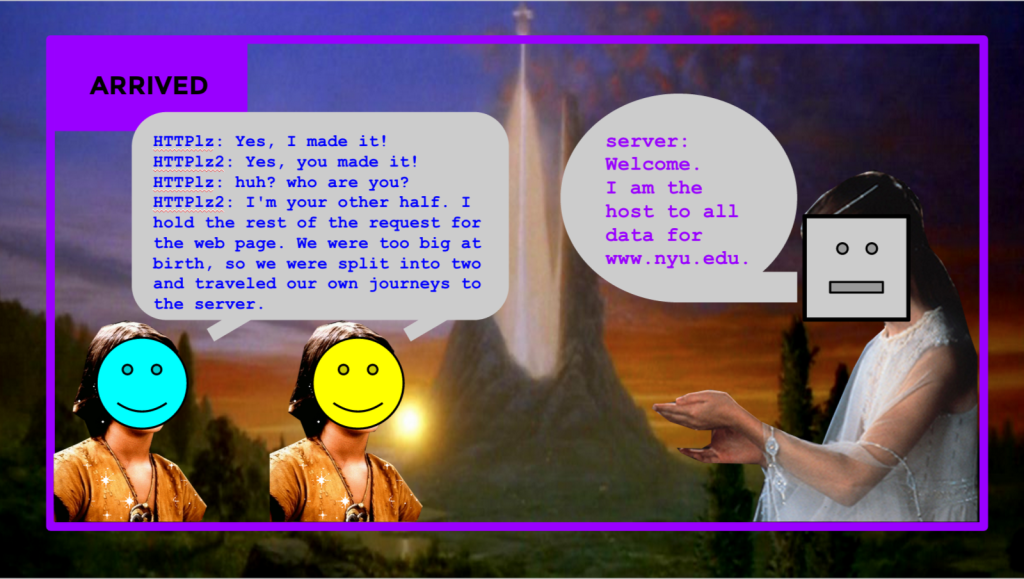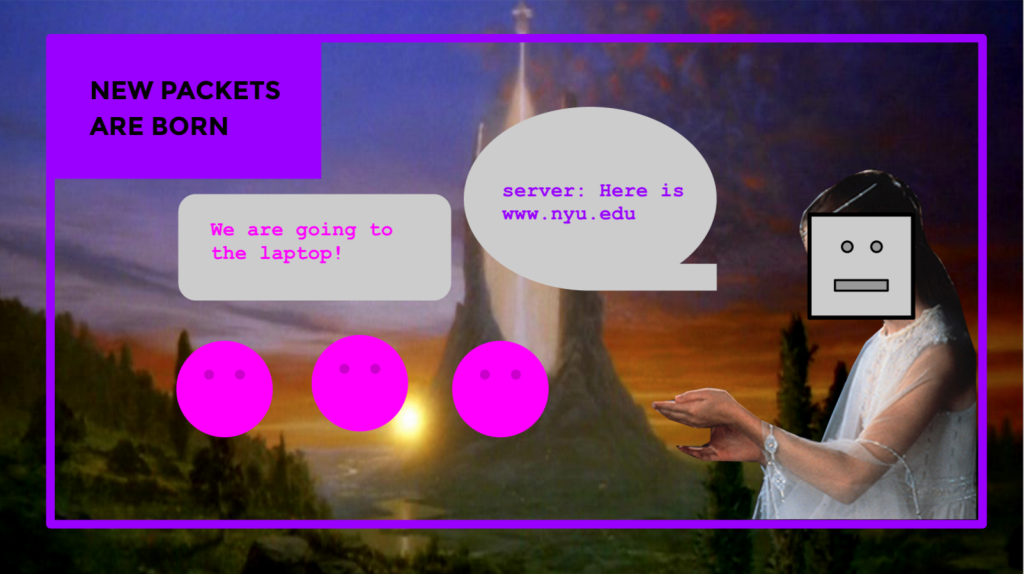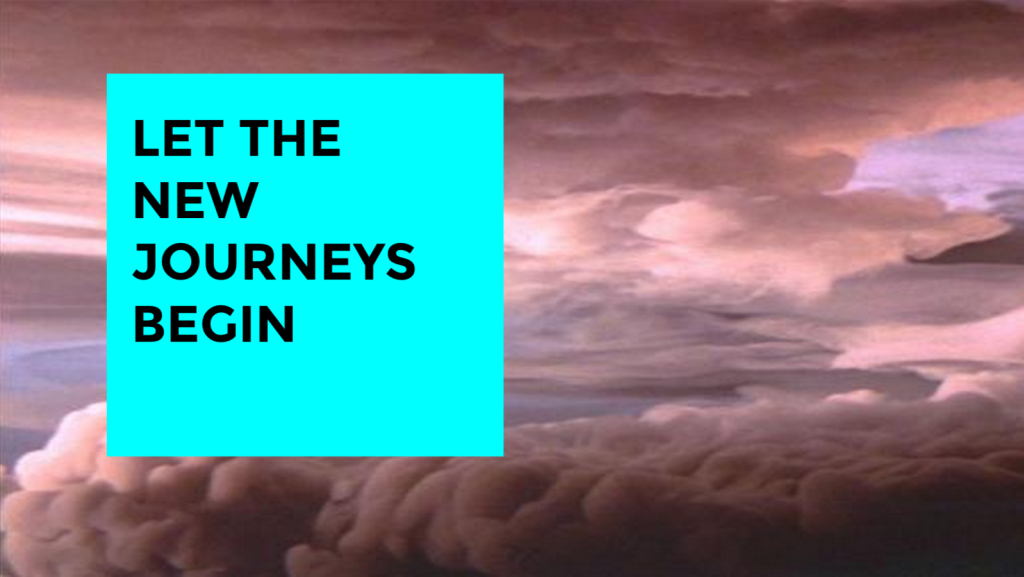 Reference links:
ITS NYU-NET Operational Principles
Also, thanks to Tom and Karl for showing me how devices are networked in ITP, and to Craig for speaking with his boss at ITS about some of my NYU-NET questions.